Have AND Give an Experience You Won't Forget!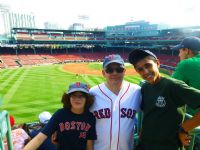 The first time is always important and memorable. Hosting a someone from another country is a unique experience for both parties involved and a way to make your summer something that will last. Going to the local swimming hole or rope swing, making pancakes, smoothies, and Smores; tasting new flavors of ice cream. Backyard BBQ's, pool parties, The Drive-thru, water balloon fights, Wiffle ball, Red Sox games, and Church youth groups. Teach expressions and slang. The Spanish guests will never forget your hospitality and the summer you shared with them; and neither will you. It's people that make the difference, the experience!
Open Your Home, Open Your World!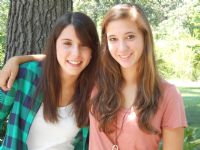 HomestaysUSA aims to provide a home stay that leaves a positive and memorable relationship, one that leaves both American family and Spanish guest with favorable impressions and insights from each other's country. By taking the placement process very seriously and thoroughly profiling each side by age, gender and interests, we have a very high success rate, creating great matches that last. Many students and host families repeat their experiences, maintain contact throughout the years and sometimes visit each other. You can make a real friend from the Spain! Email the organizers for more information if interested: joe.homestaysusa@gmail.com OR paula.homestaysusa@gmail.com